Back last summer I told you of making the Thomas the Train shirt for Jake.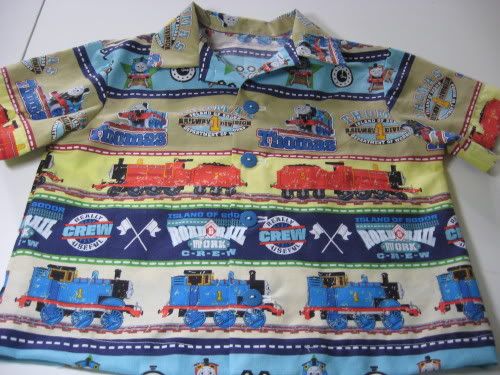 And I've been trying to get a good photo of him in it ever since. So I finally decided to go with one from the summer. You can't see the shirt front, but sometimes the only way to get a still photo of an active kid is when they are napping!

Meanwhile Emily either wants to be girly girl in frilly dresses or tom-boy like Jake. But she really likes Tinkerbell. Since my daughter doesn't sew, when she sees Thomas the Train fabric, she buys it and mails it to me. I never know what to expect. Over Christmas I got a package in the mail of 8 yards of fabric, some Thomas the Train and some Tinkerbell. So I've been very busy!
I really like the Oliver +S Sketchboy Shirt
http://oliverands.com/patterns/pants/patterns9.phtml
It makes a very neat-looking shirt.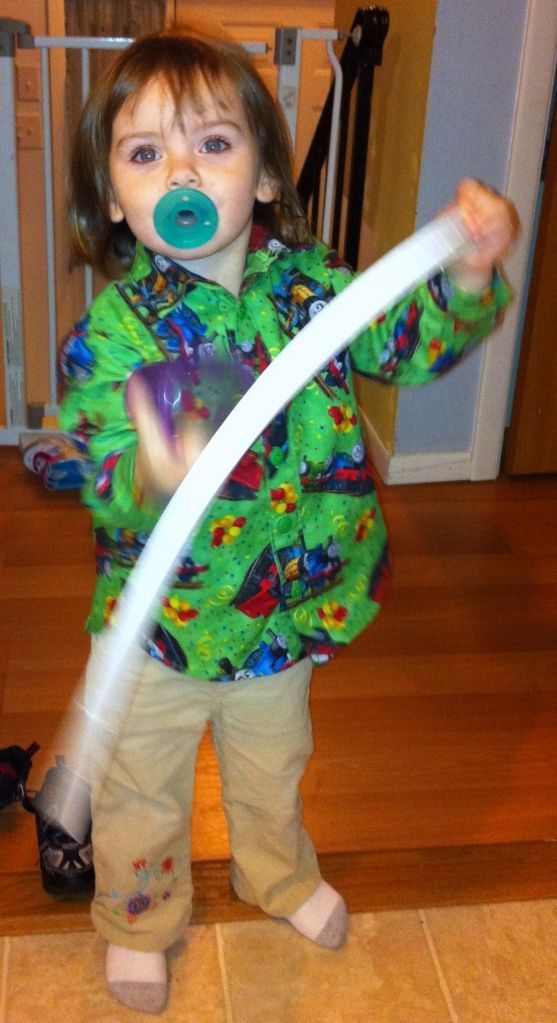 Over Christmas I made some for the twins and also for their cousin, Evan, who was 9 months old at the time. The same pattern covers sizes 6 months to 4 years. I'd already made Jake one with the same Thomas the Train Christmas fabric. Here I am holding Evan in his first Thomas the Train shirt. If he's like his cousin Jake, he'll be wanting lots more, and he'll be getting a bunch of hand-me-downs from Jake.